Responding to the recent natural disaster that occurred in East Nusa Tenggara, Indonesia, the Frans Seda Foundation provides disaster relief assistance to one of the heavily affected areas in East Nusa Tenggara, namely the St. Fransiskus Asisi Parish, Lamahora, East Lewoleba, Lembata, East Nusa Tenggara.
The disaster relief assistance is in the form of € 1,000 or equivalent to Rp. 17,000,000 which was used to fulfill the urgently needed goods such as mattresses, pillows, blankets (cloth and sarong), towels, and foodstuffs. The relief fund was disbursed through Father Barnabas Bili Ngongo CSsR.
Moreover, we received information that the victims of the disaster will be relocated to a different area in Lembata and the government will construct around 700 simple houses, in which around 200 of them are houses for the people where FSF provides relief assistance.
Bantuan Frans Seda Foundation (FSF) kepada korban Badai Siklon Seroja, NTT
Menanggapi bencana yang terjadi beberapa waktu yang lalu di Provinsi Nusa Tenggara Timur, Frans Seda Foundation memberikan bantuan bagi salah satu wilayah di Nusa Tenggara Timur yang terdampak parah karena musibah ini, yakni di wilayah Paroki St. Fransiskus Asisi, Lamahora, Lewoleba Timur, Lembata, Nusa Tenggara Timur.
Bantuan yang diberikan berupa dana sebesar €1.000 atau Rp 17.000.000,- yang digunakan untuk memenuhi kebutuhan mendesak para pengungsi seperti: kasur, bantal, selimut (kain dan sarung), handuk, dan bahan makanan. Bantuan sudah disalurkan melalui perantaraan Pater Barnabas Bili Ngongo CSsR, selaku Pastor Paroki St.Fransiskus Asisi, Lamahora, Lewoleba Timur, NTT.
Selanjutnya, kami juga mendengar bahwa para korban bencana akan direlokasi oleh pemerintah dan nantinya akan dibangunkan 700 rumah sederhana bagi mereka di Lokasi baru di Lembata. Dari jumlah tersebut sekitar 200an rumah yang akan dibangun diperuntukkan bagi warga dimana wilayahnya mendapatkan bantuan dari FSF.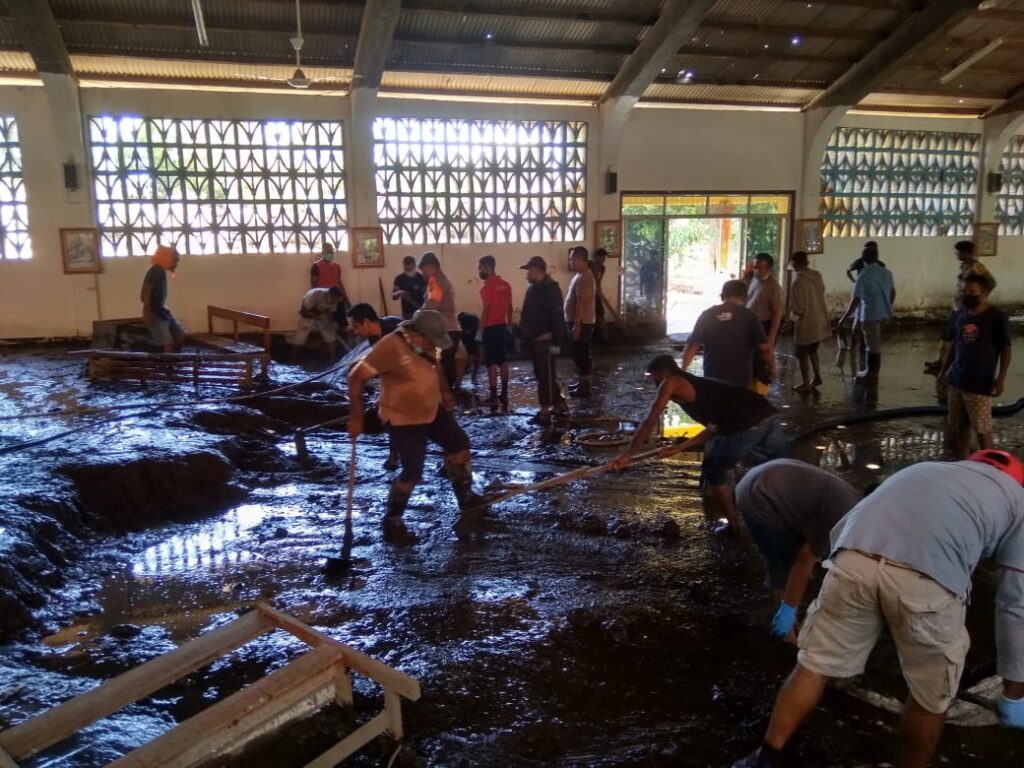 Credit picture: Father Barnabas Bili Ngongo CSsR.